Portfolio Prep with Carrie Patterson (July 1 -3, 2019)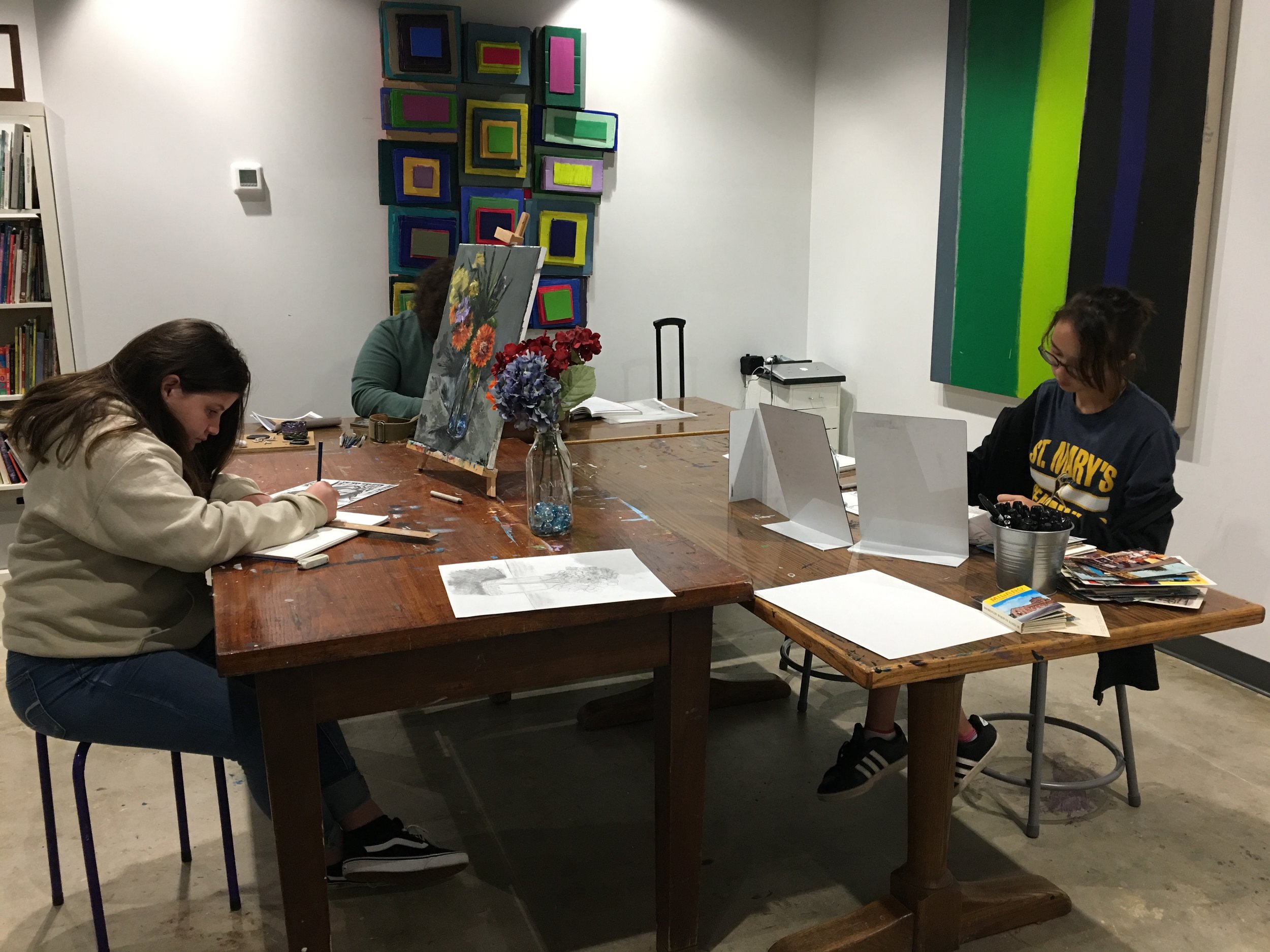 Portfolio Prep with Carrie Patterson (July 1 -3, 2019)
July 1-3, 2019, 5:30 PM - 8:30 PM
Workshop fee includes most supplies, although students may be asked to provide some of their own source materials.
A three-day intensive workshop with artist Carrie Patterson. Students will receive individual consultation regarding best practices for producing a college level art portfolio. Drawing and Painting are the standard media, however, participants can choose new directions for their work and develop a plan with Patterson. This class is intended for serious art students in their sophomore, junior, or senior year of high school.
This class is imited to 15 students, ages 14+ (or with permission of instructor).