Join us for an art exhibition featuring the paintings of ten women artists who see and experience the genre of landscape painting in uniquely different ways. Inspired by the written word of American geographer D.W. Meinig, the exhibition highlights how each painting embodies the idea of "landscape" as experienced through the hand of the artist and the eye of the viewer. Your idea of what "American Landscape" is will twist and turn with each layer of painted material.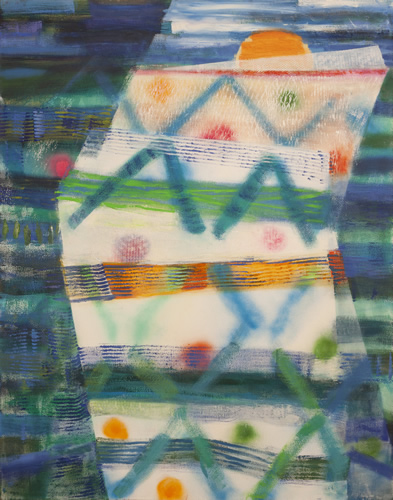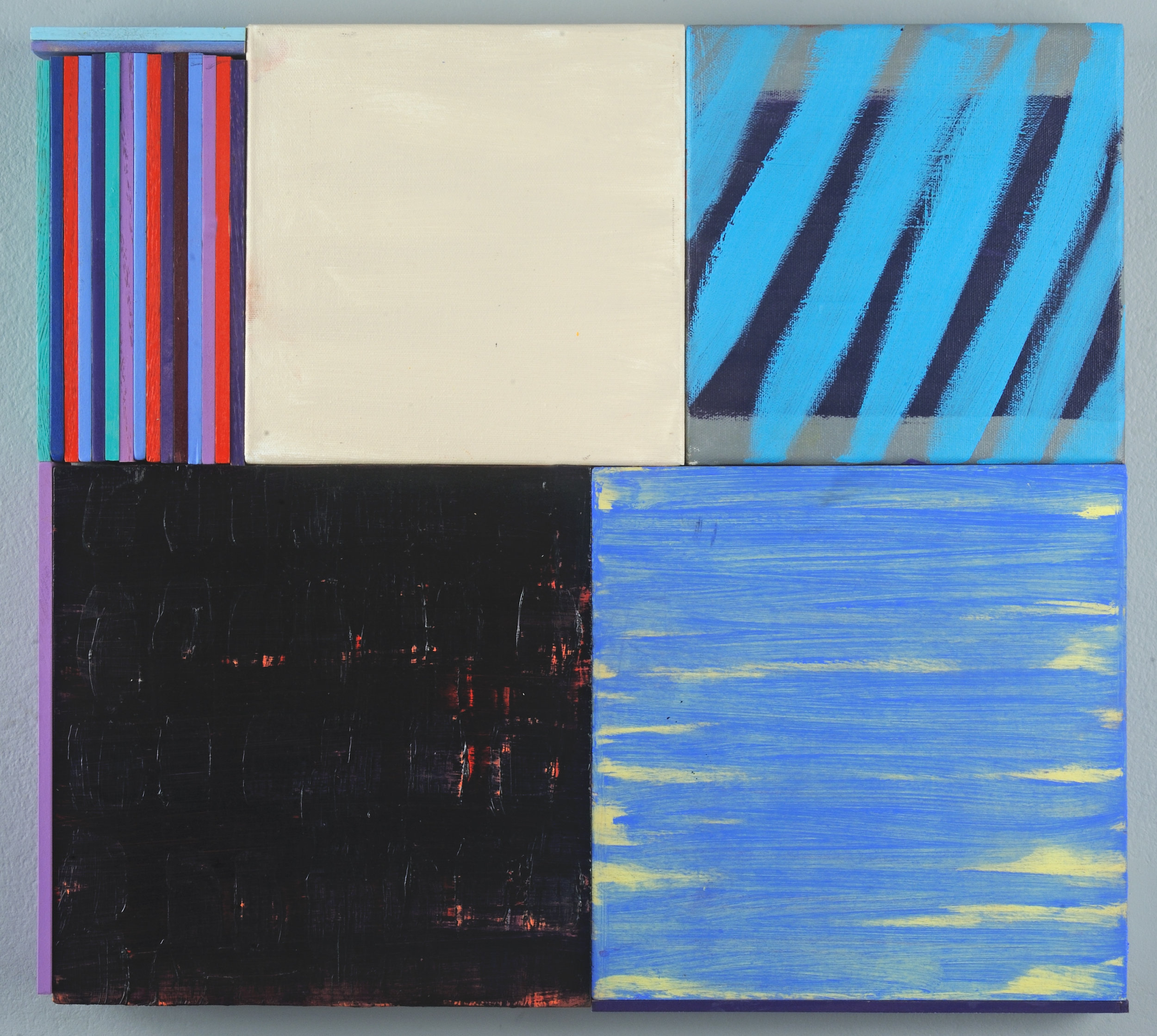 RE-GENERATION
Curated by Carrie Patterson
On view at The Painting Center, New York, NY,
January 5 - January 28, 2012
In electronics, the definition of regeneration is a feedback process in which energy from the output of an amplifier is fed back to the grid circuit to reinforce the input. What if the "output amplifier" was a painter, and the "grid circuit" was a student, and the "input" that was created became art?
The act of being an artist is a collaborative process. Embedded in our daily lives is the filtering of information and the shuffling of ideas. To teach involves prioritizing those ideas to share our thoughts with others. To paint involves the realization of ideas into tangible form. Through collaboration we are adding to our creative intelligence.
In an ideal situation, art educators strive to impart their knowledge to their students, and in return gain a deeper understanding of their discipline reinforcing the relevance of their own work. This exhibition highlights the regeneration of thought in painting, by linking the translation of visual ideas created by sixteen painter-teachers through several generations to the teaching of Josef Albers. Students and teachers worked together over four years to create this exhibition: an exhibition that explores the very idea of influence.
Artists featured Re-Generation include Heather Brammeier, Reni Gower, Heather Harvey, Ric Haynes, Victor Kord, Richard Lytle, Ron Markman, Deirdre Murphy, Richard Emery Nickolson, Alice Oh, Carrie Patterson, Richard Raiselis, Edward Shalala, Robert Slutzky, Reba Stewart, and Lois Swirnoff. The exhibition is accompanied by an illustrated catalog with a creative non-fiction essay by writer Jennifer Cognard-Black, an introduction by artist Richard Nickolson, and statements by each participating artist.
Visit the website for Re-Generation.
Download the exhibition catalog (PDF).
Interested in hosting Re-Generation at your gallery or institution?
STREAMLINE
Curated by Carrie Patterson & Camden Mosesmann
On view at C2 Fine Art, St. Petersburg, FL,
July 1 - August 27, 2011
C2 Fine Art Inc. opens on Beach Drive in St. Petersburg, Florida with an exhibition featuring the work of five abstract painters: Siri Berg, Victor Kord, Carrie Patterson, Camilo Sanin, and Douglas Witmer. Organized by Gallery Director Camden Mosesmann and artist Carrie Patterson, the show presents bold, minimal, and geometric paintings that both treat the eye and stimulate the mind. Color becomes a means to create intimate as well as monumental works that capture the viewer's imagination. Each artist intuitively plays with visual material that defines and redefines the boundaries of contemporary abstraction.
PLACING COLOR
Curated by Carrie Patterson
On view at Watkins Art Gallery, Winona State University, Winona, MN; The Painting Center, New York, NY; Sherman Gallery, Boston University, Boston, MA; Boyden Art Gallery, St. Mary's College of Maryland, St. Mary's City, MD; Grimshaw-Gudewicz Gallery, Bristol Community College, Falls River, MA,
2008 - 2009
Painting, the simple means of placing color on a flat surface, is extraordinary in its ability to transport us from the context of our daily existence to new places - complete, vibrant worlds within the boundaries of the rectangle. Beyond its traditional role as a place of illusion, the painted surface itself is a location, a destination defined by the artist's actions upon it. Placing Color is an exhibition that explores painting as as both a place of action and a destination. The exhibition presents paintings by three artists: Brett Baker, Kayla Mohammadi , and Carrie Patterson. Seen together their intensely individual approaches create places that are both intimate and immense, unified by a sensitivity to the means of painting – touch and color.
Contact Carrie to request an exhibition catalog from Placing Color.
Download the Exhibition Proposal.